EMS Week 2023: A Time to Celebrate and Reflect on My Career as a Paramedic
As we wrap up EMS Week 2023, I want to share some of my reflections on my 28 years of service as an Advance Care Paramedic. EMS Week is an occasion to express our gratitude to frontline responders and the entire EMS workforce for their service and sacrifices. I have been honoured to work with some fantastic people who have devoted their lives to saving others. I have seen their courage, compassion, and professionalism in the most challenging situations. I have also had many memorable experiences with them, some joyful, some heartbreaking, but all meaningful.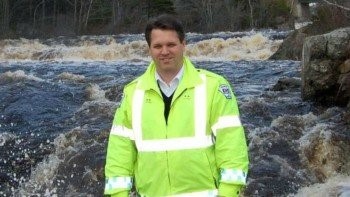 Being a paramedic was a rewarding but demanding job. It required physical and mental resilience, as well as constant learning and adaptation. It also exposes us to risks and stresses that could affect our health and well-being. There were times when I felt exhausted, frustrated, or scared, but there were also times when I felt fulfilled, inspired, or proud.
I am thankful for the opportunity to work as an Advance Care Paramedic and for the support of my family, friends, and colleagues. They have been my source of strength and comfort throughout my career. I am proud of the time I spent as a medic in Nova Scotia, and I often think about that time with nostalgia and gratitude. I am honoured to have been part of the first response community that makes a difference in people's lives every day.